Our goal is to give you more time to spend on revenue-producing activities. We realize that you can't do that while reviewing stacks of resumes from job boards or newspapers. We take pride in sending you only qualified candidates who meet the pre-determined requirements you have outlined. Many of the top candidates are not actively looking for opportunities, so they may not have a resume on the job boards, nor will they respond to advertisements. So why are recruiters worth what they charge? Just a few of the often unspoken reasons are:
Expertise
Nobody knows the employment marketplace better than a professional recruiter. Street-smart recruiters already know the market, including the people who are not necessarily looking.
Speed
The recruiting process is always faster through a search professional who is continually tapped into the talent marketplace. If you have an open position and you have someone else covering those responsibilities, you now have two positions under-performing.
Cost
Many employers believe that the cost to hire an employee is simply the expense to run an ad, salary, and benefits. While this is true, there are many other costs to consider. Here are just a few:
Salaries and benefits of internal recruiters
Cost of the hiring manager involved in "non-productive" activities while conducting search
Cost of having other productive employees covering the open position
Overhead expenses such as telephone, travel, lodging, entertainment.
Advertising costs to post the opportunity
Try adding these to the true cost, and you'll see just how cost-effective an outside recruiter can be.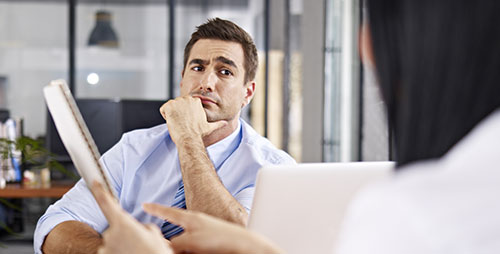 For Example…
If your company has a region that produces One Million dollars per year vacant for 2 months, your company has lost $166,666!
$1,000,000 by 12 Months = $83,333 per Month
$83,333 x 2 Months = $166,666 Lost
Working with a recruiter to quickly find a qualified applicant for the position is a smart investment. When you factor in the time, effort, and stress of in house efforts, it becomes even more apparent that working with a recruiter is a smart business investment.
Our Guarantee
Our fees are on a contingency basis. If we cannot find a qualified applicant for your position, there is no charge. In addition, we guarantee our placements. If the person we place with you is terminated or leaves their position within a mutually agreed upon time frame, we will replace the applicant at no charge.